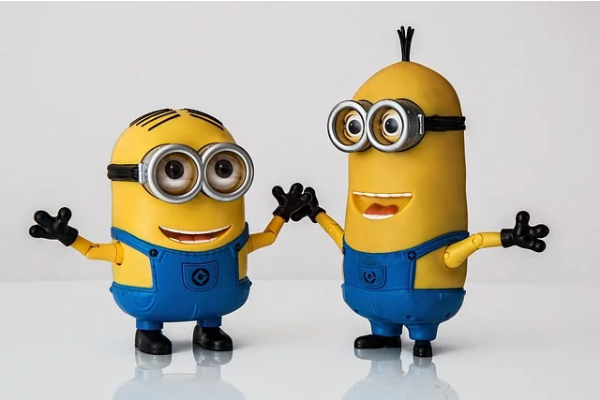 Great Facts About Animation
The topic of animation has captured the curiosity of many people. Everyone seems to be in complete awe of what can be accomplished through animation. It is no surprise that today's animation technology has moved extremely closer to real-life like representations of characters and stories which are depicted on screen. But before we got introduced to the world or graphics and animation like that seen in Avatar, for example, our earliest memories of animation comprises of world's favourite Mickey Mouse strutting down a countryside road with his peculiar smile. Who knew that an animated rodent could become everyone's beloved character, thanks to the power of animation. Here are some more fun facts about animation that you will be fascinated to know.
The real-life component of Ariel and Belle
Most fans are unaware but many animated characters had real-life counterparts. For example, consider Disney's The Little Mermaid. Ariel had real-life counterparts or 'animated reference model' in the form of Sherri Lynn Stoner who also worked as The Beauty and the Beast's Belle!
Mickey Mouse is actually a knock off
Few of us know that the iconic character Mickey Mouse is actually a knock off. Mickey shares a lot of features with Oswald the Lucky Rabbit. Mickey was created by Walt Disney as Oswald became the property of Universal Studios and he was created on their payroll. This not only propelled Disney to create Mickey but also made him decide to work exclusively on characters that he owned the rights to.
The fascinating zoetrope
Imagine animation isn't just limited to a screen or a page and you can just reach out and touch it. The fascinating zoetropes make this possible. Zoetropes are pre-animation devices which produce an illusion of motion by displaying a sequence of drawings or photographs which depict progressive phases of motion.
Flight school for animation
All the How To Train Your Dragon fans may be fascinated to learn that animators who worked on that animation took the reference study way too seriously. Apparently, they attended a series of flight school sessions to get the flight sequences right since the credibility of the entire movie rested heavily on those sequences. Talk about being committed to your work!
Dopey Trivia
For all those Disney's Snow White and the Seven dwarf fans, Dopey the dwarf was originally supposed to have a lot of dialogue, but when the animators could not find a suitable voice to go with the animation, they made the dwarf completely silent.
Genie was Robin Willims or vice versa
We all think that Robin Willims is a perfect fit for Genie from Aladdin. But did you know that even before Robin agreed to lend his voice, Aladdin co-directors were already desperate to cast him? To make their point the co-directors produced a sample animation of the Genie using Williams' stand-up comedy as the audio track. When Robin Williams saw it, he was convinced and agreed to the part immediately.
Whether it is telling a simple story or creating a magical wonderland, animation is used extensively by not only feature producers but many businesses worldwide. If you want to harness the power of animation to grow your Toronto business through corporate video production, contact NYB Media, Toronto's best animation studio with the latest equipment and the best talent. Call today to know how we can help you grow your business in Toronto using our video production capabilities.